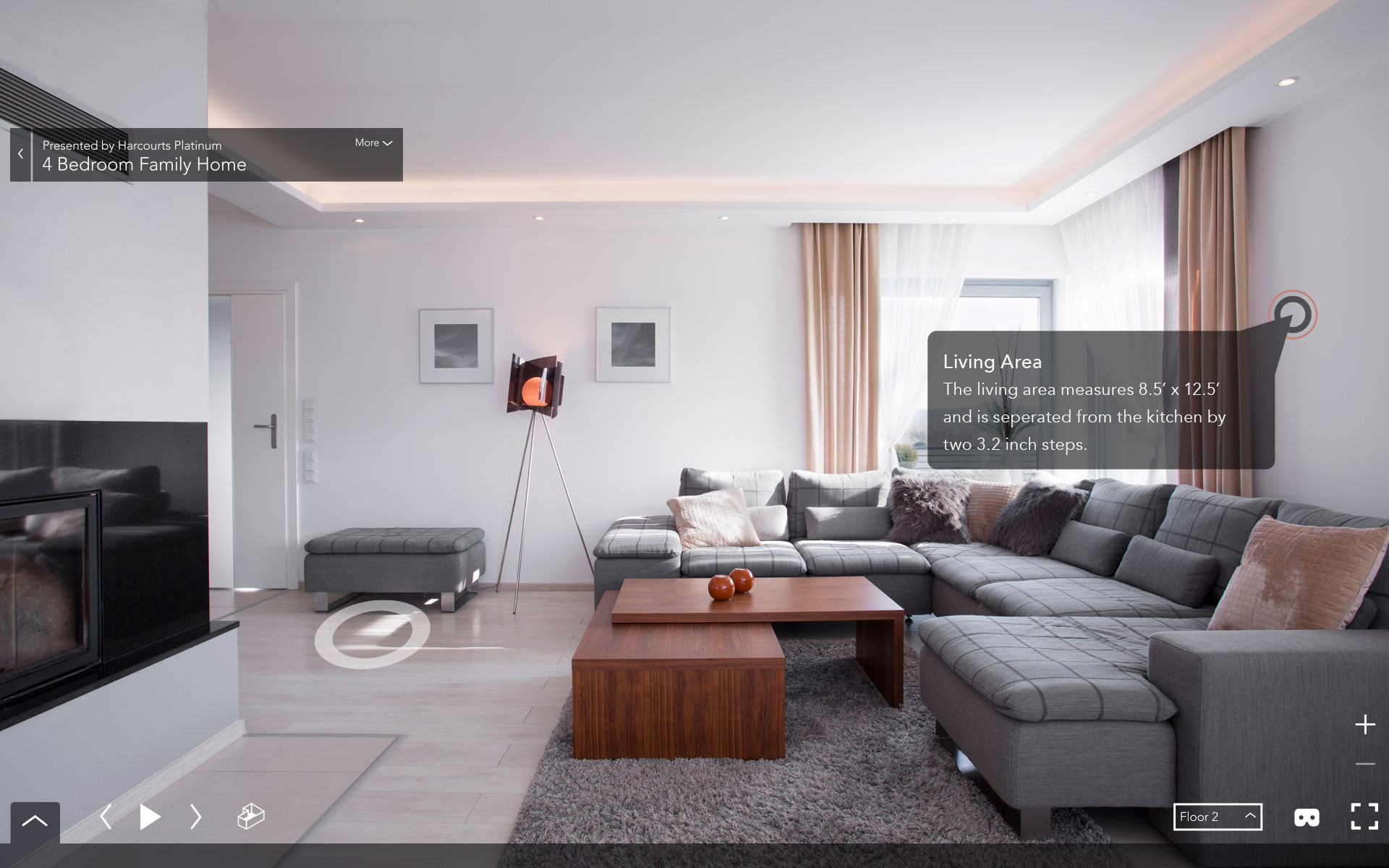 Africa has it's first virtual and augmented reality property app
PHNX, a South African-based specialist property development marketing agency, has launched a Virtual and Augmented Reality property app for Harcourts Platinum.
The app is the first of its kind to be developed in Africa for the property market.
Virtual reality is a powerful tool in property, especially when selling off-plan. It depicts photo-realistic vision of a furnished property and allows prospective buyers to envisage their ideal lifestyle in a home that is still to be built, as well as creating a completely immersive experience for foreign investors.
The app allows users to take a virtual walk through a property via their phones.
It brings printed adverts to life using Augmented Reality (AR), lets users receive push notifications on new listings and allows them to make an enquiry from their phones, directly to the agent.
It makes use of location mapping, which creates a perception of the convenient lifestyle offered to prospective residents, showing the building's proximity to the area's main attractions.
Drone photography is used to capture a crystal clear image of the area from a high vantage point. Hovering over the interactive hotspots on the map provides immediate street views, addresses and contact details. These hotspots are marked and categorised using Google Map technology.
Greg Jooste, founder and MD of PHNX Digital, says Virtual and Augmented reality offers added value to marketers.
"There will always be a need for print, but in today's digital focused world, there needs to be a way to combine the two. And that is what AR does; it takes a motionless print advert and digitally brings it to life with a simple scan. AR has an exciting roadmap ahead, with the advancing technology and ongoing push for more interactivity from the consumer," he says.
The PHNX app creates a realistic and engaging viewing experience packaged in a custom app development, specifically for the property sector. Whether it's viewing an AR 3D building through interactive print or virtually standing inside a future home, the app will transform the way real estate professionals build and sell properties.
"We are thrilled to be able to launch our Augmented and Virtual Reality marketing offering with PHNX Digital and believe it will set new standards in the realm of real estate marketing. This exciting technology will change the way buyers view real estate and ensure they enjoy the purchasing experience they deserve," says Steve Caradoc-Davies, Principal/Director of Harcourts Platinum.
PHNX Digital has offices in Cape Town and Johannesburg and is opening a new office in Durban. In 2015 they established an office in Brisbane, Australia and will be opening an office in Sydney this year, after which a Melbourne office is next on their list.